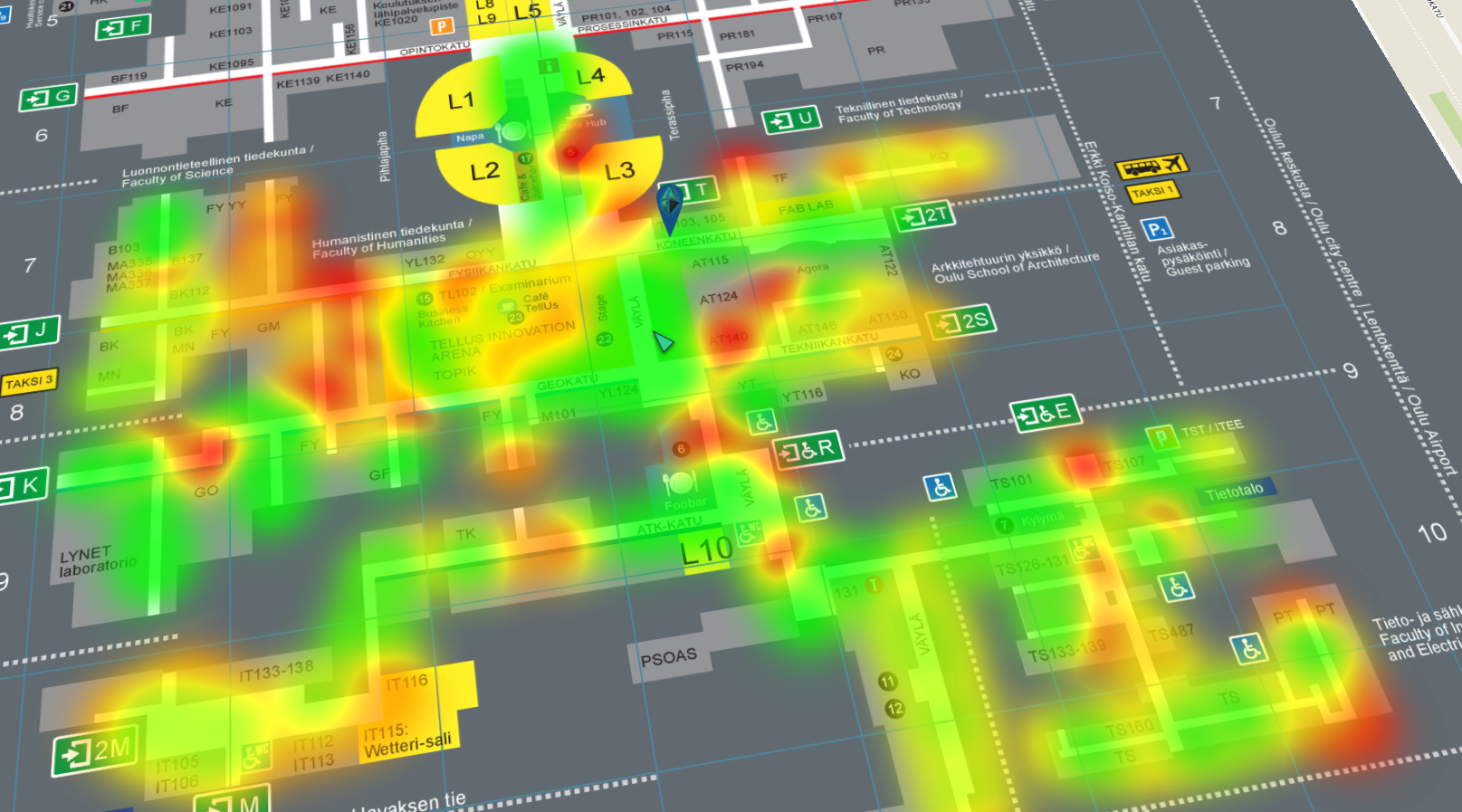 The ability to create QoS-based heatmaps with Qosium Scope is one of a kind feature. Now, the map functionality has become even better with hardware-accelerated vector maps.
August 17th, 2018
---
New Features
Significantly reduced map loading times
Performance boost with hardware acceleration (Minimum OpenGL 3.2)
Map styles
Overlay image rotation & opacity controls
Zoom range increased up to few meters
Map rotation & pitching
Reduced map cache size on disk up to 90%
Clear cache from map control panel
Manual position & Probe position clearly indicated
Auto-zoom resets view to current area of interest: heatmap, overlay, manual position
Bug fixes
Styles
Map style defines how the map appears visually. These styles are not just for looks, as QoS heatmap visualization often focuses on certain aspect (connection quality between buildings, interiors, large area with roads, etc.). Styles help in this aspect by providing the best appearance for the visualization task at hand.
Styles can be now selected from map control panel, and the following options are available:
Basic - Bright and medium contrast, good all-around style
Bright - Very bright & high contrast, good especially for visualizing without overlay image
Kaitotek - Very dark & high contrast, good especially for visualizing without overlay image
Dark matter - Very dark & low contrast, good especially for visualizing heatmap with overlay image
Positron - Very bright & low contrast, good especially for visualizing heatmap with overlay image
Voyager - Similar to basic, but more emphasis on buildings